Welcome to Dragonskull Radio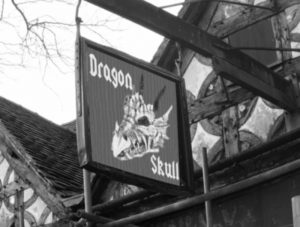 This site is run by Chris Walden and
is
associated with dragonskull.co.uk.
If you want the full Dragonskull
goodies, you should go to Karl's
original site
.
If you are looking for archives of Dragonskull Radio, you can find them here:
Note from Chris:

  I
had a few requests from people to change the way that these programs
are produced.  With Vlad I used a technique that allowed me to do
more engineering with the recording.  It changed the broadcast
from being a live event to a more typical podcast recording
style.  It also quadrupled the time required to create the
program.  I've enjoyed doing this experiment in Bizarre media, but
I can't continue such an endeavor on a monthly basis.  Right now
I'm trying to decide if this is something that should continue, or if
the experiment is complete.  Others are beginning to do
Bizarre-themed podcasts, and I wonder if Dragonskull Radio is really
relevant to the audience.  If you have an opinion, I'd like to
know it.  Please send a note to chris@mythmade.com.
If I don't hear from many people, I'll let it go it's way.  Thanks
for listening and participating.